This afternoon School Council met and discussed issues that are important to them and to their classes. Miss Whiteley also shared a trim trail update – exciting news.
Please see attached minutes to find out more.
Minutes 29.06.16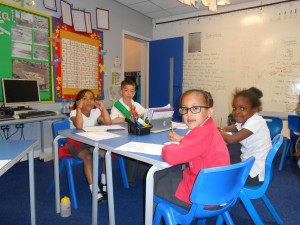 Above School Council Representatives discuss the issues that are important to them in their local area and what worries them that they see across the country as a whole.
If there is anything you would like school council to discuss at their next meeting, please tell your class representative.